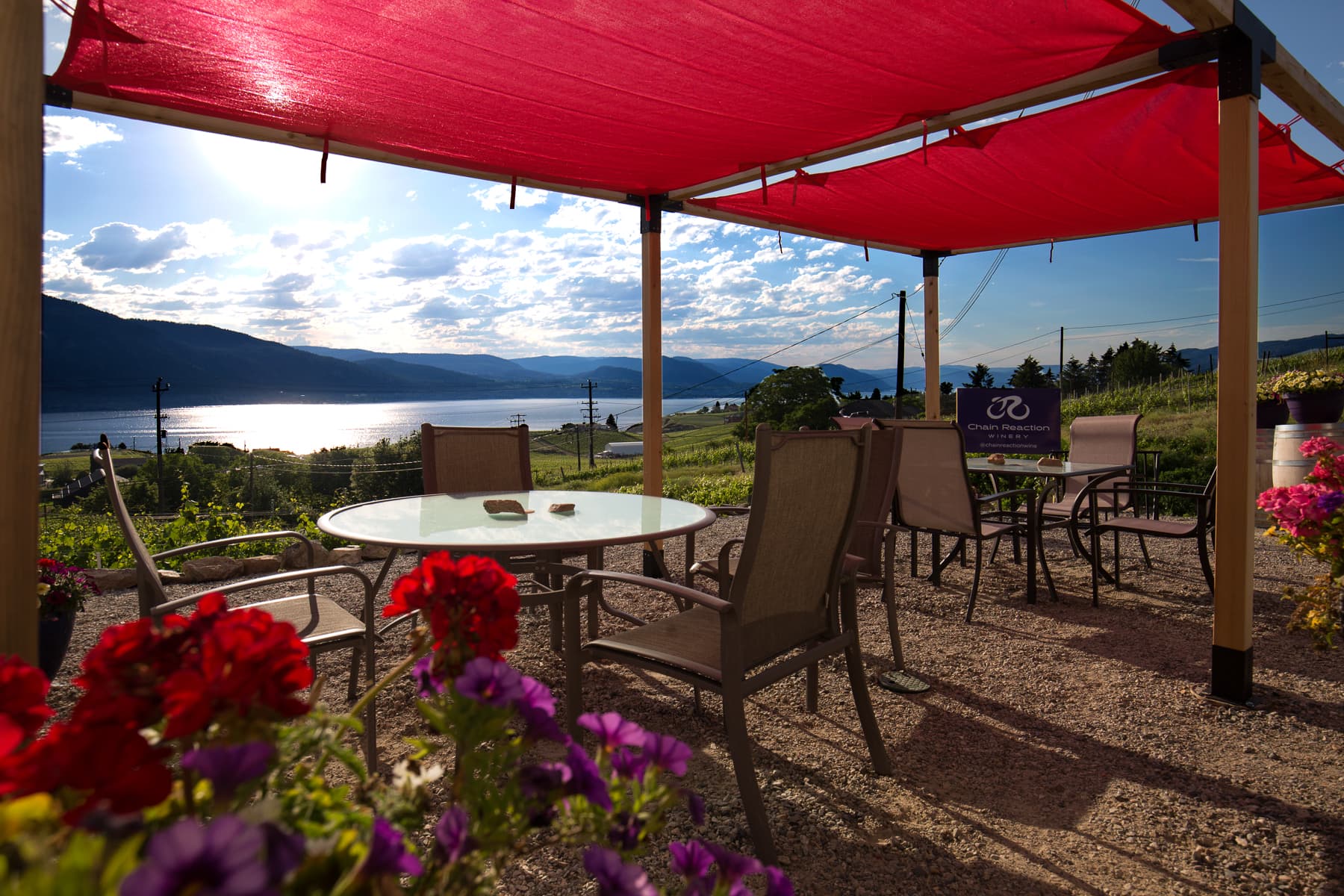 Welcome to chain reaction winery!
Why the name Chain Reaction?
Who Are We?
Chain Reaction Winery is owned by Joel and Linda Chamaschuk. After having worked for many years in the information technology sector in the Lower Mainland, we realized we were ready for a new challenge. We did some brainstorming and tossed a few ideas around, however those ideas became reality when we saw and fell in love with our Naramata Bench property. Six months later, we moved to Penticton to pursue our dream of starting a vineyard and opening a winery. It's been a wild ride ever since then!
Our Wines
Our wines are handcrafted in small lots to optimize quality. For the 2020 vintage and onwards, the majority of the fruit we will be using will be grown by us – here on the Naramata Bench. Our initial release includes wines from the 2019 and 2020 vintages: Pinot Gris, Gewurztraminer, Riesling, Chardonnay, sparkling white wine, rose and Pinot Noir.
Visit our Tasting Room
Our tasting room is now closed for the season, however we are open for sales. See you in 2023!
Stay in Touch!
We have lots of information to share, and we'd love to communicate with you on a more personal level. Here's our guarantee:
We promise not to spam you with email. Emails will be sent no more than monthly, and will contain relevant information.
We won't share your contact information with anyone else.
You'll be the first to hear about any special offers, great content, contests or giveaways.
You can unsubscribe at any time (although we hope you find it valuable and won't!).